With a community of more than 800 million users, Instagram is an effective channel to build your brand. Businesses small and large are utilizing this photo-sharing platform to make connections with potential and existing customers to build their Instagram followers.
Instagram users are connecting with the businesses they know and love. Over 80% of Instagrammers follow a business, while around 200 million actively visit a business profile every day. However, the following doesn't just come with the territory. As a business profile, you're tasked with establishing and growing your Instagram followers. If you want to increase your Instagram engagement, here are a few simple, but effective tips to help grow your Instagram following.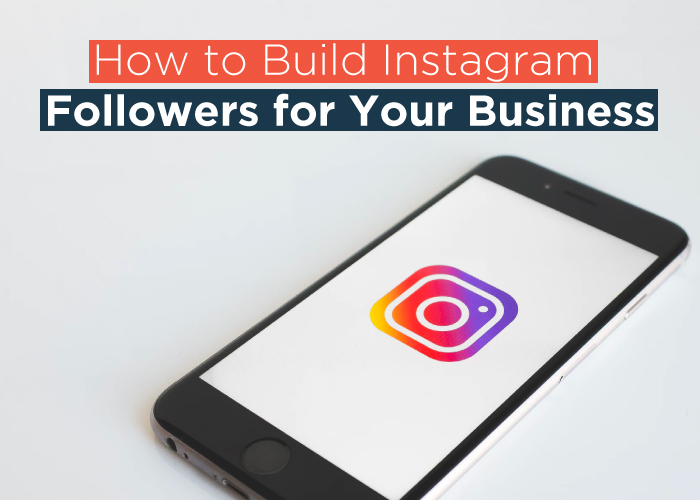 Adding hashtags to your photo and video captions or comments can help users discover your posts more often. Finding the right hashtags for your business is key. The more discoverable your content, the more likely it is to attract new followers, get more likes and improve engagement. Do your research on what hashtags might be the most relevant for your business by testing out different keywords. Remember, Instagram allows for a maximum of 30 hashtags per post.
You can also try setting up a branded hashtag to give Instagrammers a way to share user-generated content. User-generated content is a powerful tool and can help target and resonate with your key audience.
While there isn't a magic number of posts you should be posting, it's important to understand that the reason your followers followed you to begin with was because they want to see your content. Larger brands find their following grows most effectively when posting several times a day, while smaller businesses can manage posting several times a week.
Create a scheduling program to outline what you plan to post and when you will be posting. To determine the best days and times to post, post content on different days and times as a test. If you notice that certain posts are receiving more likes, comments or followers; then perhaps you've discovered the "sweet spot" and you can adjust your schedule appropriately.
Quality definitely matters when it comes to your Instagram photos. When sharing your photos, be sure to upload the highest resolution possible. Instagram accepts up to a width of 1080 pixels. While the built-in Instagram photo editor features are handy, apps such as Snapseed help broaden your editing tools.
Instagram filters are also the perfect way to enhance your photos. A few of the most popular filter choices include: Clarendon, Juno, Lark, Ludwig, Gingham, Valencia, Amaro and more.
Getting social with your Instagram followers and other businesses is one of the most useful tools to grow your following. Beyond creating your own impactful content, it's imperative to get involved by liking, commenting, following and sharing relevant accounts. In many cases, these accounts will return the favor and want to learn more about what you have to offer.
Running contests and giveaways help grow your following. Through contests and giveaways, ask Instagrammers to follow, like and/or comment on one or more of your photos, tag friends, share your content or use branded hashtags.
By using these methods to build your following, Instagram will be an effective marketing and advertising tool. However, it's important to remember your social media strategy isn't all about the number of followers. Instead, it's to create a story for your brand and to stay social with your potential and existing customers.