As technologies continue to evolve, digital marketing strategies have become less of a nice-to-have and now more of a necessity. Businesses (small and large) rely on digital and mobile channels in order to obtain and retain customers. With the shift moving toward digital marketing, it's essential to adopt a digital marketing strategy alongside your traditional marketing tactics.
Here are a few of the top reasons why the use of digital marketing is not only a cost-effective marketing tool, but can also help you grow your business.
Digital marketing builds brand awareness.
An important part of any digital marketing strategy is focusing on efforts that build brand awareness. One way to increase your brand awareness is through social media marketing. Social media provides the perfect platform to offer promotions, branded content, interact with target audiences, use paid advertising and conduct sponsored giveaways – all contributing to brand awareness.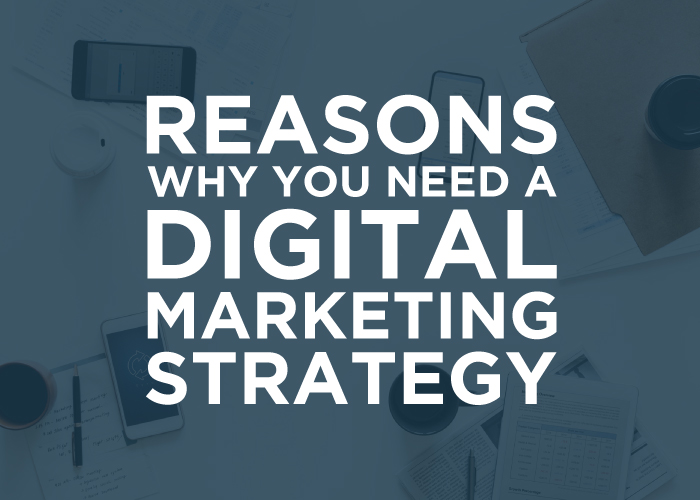 Search engine optimization or SEO also plays a crucial role in building brand awareness. Ensure your website is optimized to increase the chances of being displayed on search engines such as Google and Bing. Thus, boosting your online exposure for a broader audience.
The results are measurable.
Measuring your marketing results is much easier with digital marketing. Many digital tools offer real-time metrics that help you decipher the strategies that offer the highest ROI. Below are just a few examples of metrics to track the success of your digital marketing strategy:
• Reach: website traffic, inbound links, social media followers, email subscribers and more
• Engagement: time spent on website, website bounce rate, social likes, online reviews, email clicks and so on
• Conversions: ecommerce purchases, phone calls, email submissions, form submissions, downloads, etc.
It allows you to engage with customers more.
Customers that are engaged are more likely to lead to conversions. In today's digital world, it's vital to create a community where your customers can interact with your brand and with others. Keep the focus on meeting the needs of your customers by including a way for them to voice their recommendations, opinions, insights on social media. Don't forget how important it is to respond and interact back with your customers.
It's easier to target your precise audience.
One of the key components to a successful marketing (digital or traditional) campaign is targeting the right audience. Online digital marketing tools make targeting a precise segment much easier. Tools such as Google Analytics and built-in social media audience insights allow you to define customer personas through analyzing keyword usage, demographics, geographic locations, interests, engagement patterns and more.
Your competitors have a digital marketing strategy.
Customers have come to expect a digital presence in order to make an in-store and/or online purchase. In order to remain competitive in your industry, digital marketing strategies are a must-have. If many of your rivals are already opting in for digital marketing, the trick is to do it better than your competitors. Website improvements, SEO tactics, paid advertising, social media marketing, email marketing and other strategies will help you stand out from competitors.
One of the most challenging pieces to a digital marketing strategy is the actual execution of your strategies. For many businesses, finding the time and resources to successfully implement digital marketing initiatives can be a stretch. When time and resources are limited, a digital marketing agency can help you roll out, manage and measure your digital marketing strategies. Our experienced Pizzazz Group team can bring growth to your business through our wide range of digital marketing services.